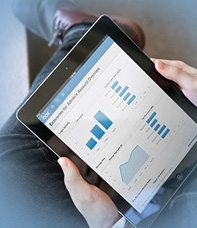 B2B With strong admin panel
B2B module has a fully flexible search panel that allows the travel agent to search itineraries and give the best rate to customers. The result display with details of commission helps them to sell the tickets which are more profitable to the agency. A user friendly dashboard will help the travel operator to deal with the request coming from sub braches and other agencies linked to main branch.
A B2B module enables the Travel Agency to create multiple numbers of Sub branch and Sub agency Login for the business operation. The Sub branch and Sub agency login can be provided with credit limit with or without date range and with deposit limit. Provision for the entire control of the booking engine including sub agency or sub branch control is provided in the application.
Admin
Management Created Main Branch (Option to create multiple main branch is provided)
Create Sub Agency, Sub Branch and In-house
Create Users
Create Office Admin/Manager
Create Counter/Office Staff
Create Support Staff/Call Center Staff
Create Accounts Staff Create Sub Agency Admin/Manager
Create Sub Branch Admin/ Manager
Create Corporate Travel Admin/Manager ( Send Messages to Sub Branch and Sub Agency through the Portal)
Through this section the B2B admin can create unlimited B2B agents and In-house departments and can create staff/employee login for each one for the business execution. The user can be created on the predefined roles each having specific permissions to perform their own activities/duties.
System Settings
In this section the Admin can configure the important settings of the system such as API, Credit Card and Payment Gateway.
API Settings
Payment Gateway Settings (To set the service charge and to activate and deactivate it)
Airline Wise API Settings (Applicable only for Flight property)
Credit Card Settings (Applicable only for Hotel property)
Fare Management
This section will help the admin to control the fare as per the business operation. Multiple options are provided to set mark up and to provide discounts. Service Tax and Markup Tax setting are also provided in this section.
Service Tax Settings
Markup Tax Settings
Supplier CommissionSettings
Markup Settings
Discount Settings
Transaction Management
This provision allow the Admin/ Office Staff to process the request from Sub Agency and Sub Branch such as ticketing, cancellation request and refunding process
Transaction Queue Report
Cancellation/Refund
Reports
Reports section will give detailed information regarding the number of booking and the profit gained from each booking. This will support the accounts department to complete the accounting works in a hassle free manner and to analyze the business growth.
Daily Sales
Transaction
Billing History
Booking Count
Segment Count Reports
Account Summary (Credit or Deposit limit status of Sub Branch or Sub Agency)